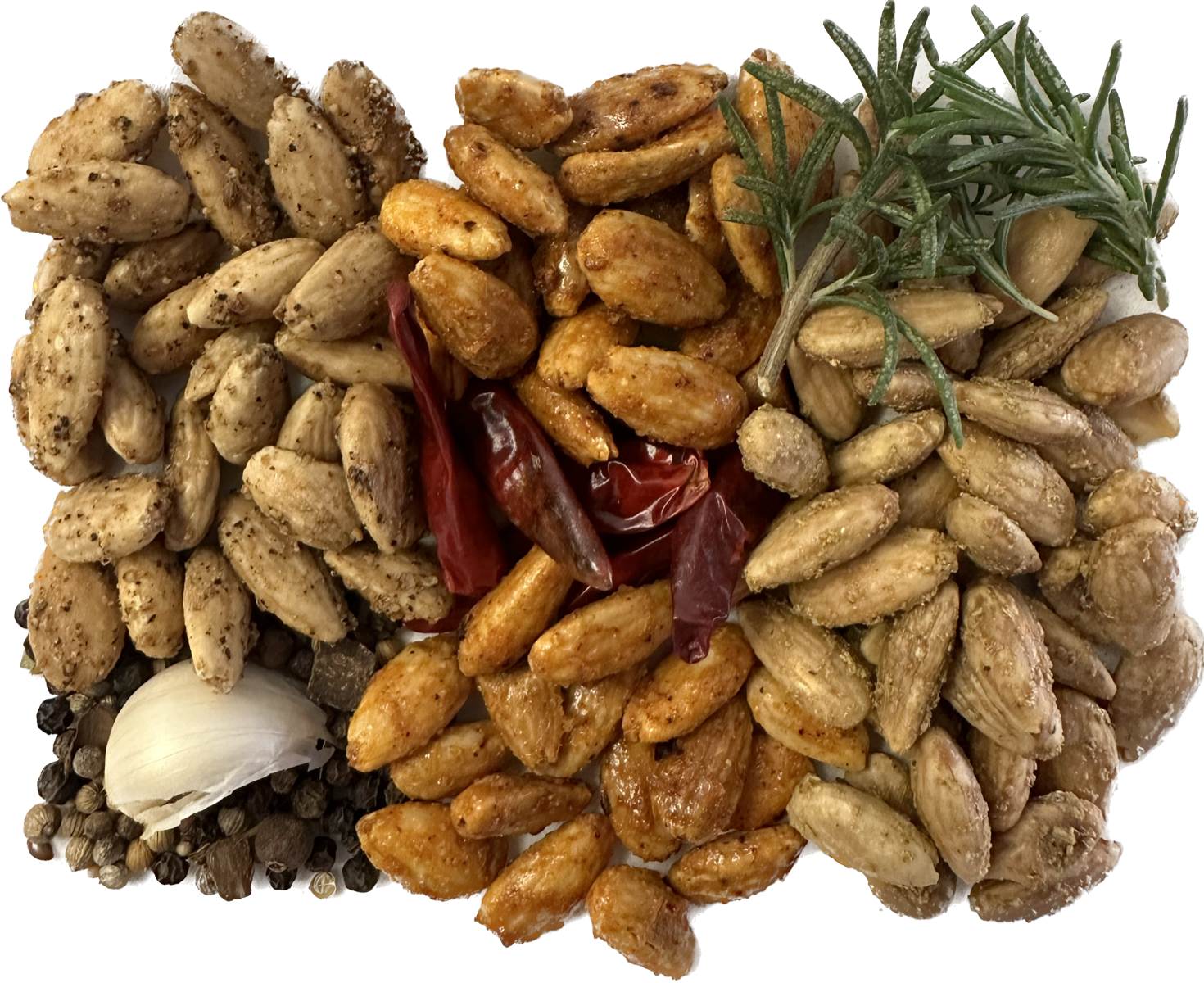 Dry Roasted! Slow Cured! Delicious!
At AlmondCrafters - every one of our hand made almonds is perfectly seasoned - and we never fry. We dry roast - then slowly flavor cure in small batches - to ensure each almond is the same as the last. Enjoy!  
Get Almonds!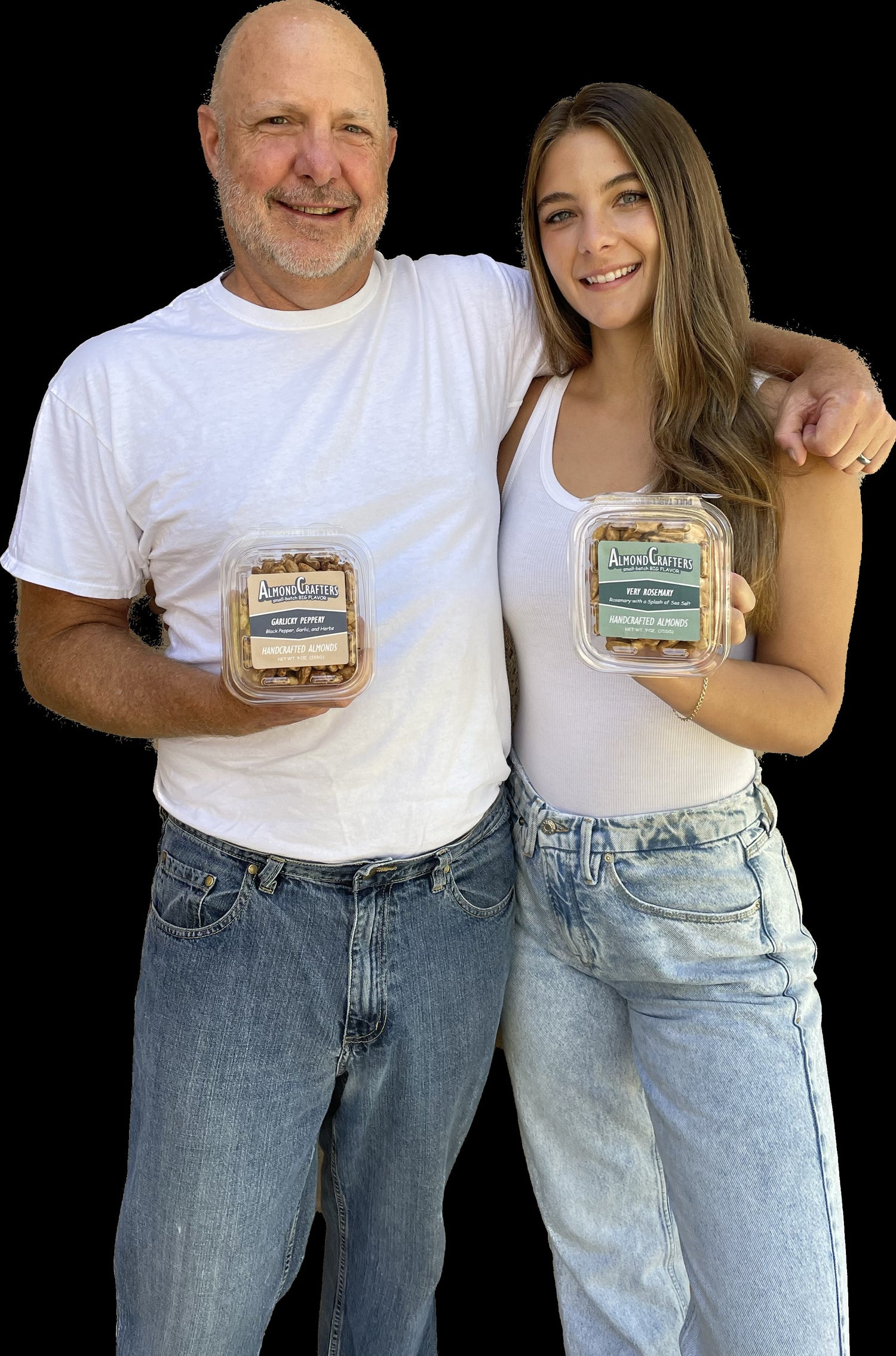 It's a family affair.
Where a daughter's love for almonds met a dad's love for cooking! AlmondCrafters!
What Can AlmondCrafters Do For You?